Government Hires Rasky Partners for U.S. Lobbying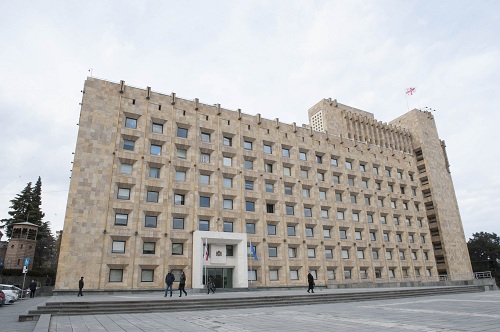 Government Building, Tbilisi, 2017. Photo: Eana Korbezashvili/Civil.ge
The Government of Georgia has hired the Rasky Baerlein Strategic Communications (Rasky Partners from February 2017), an influential Boston-based public relations and public affairs firm, to lobby for its interests before the Congress and the U.S. administration.
Under the four-month contract, the Government is paying the company a monthly fee of USD 30,000, according to filings submitted by the firm to the U.S. Department of Justice under the Foreign Agent Registration Act.
The agreement, which is active from May 5 and is to be terminated on August 5, can be renewed upon agreement of both parties.
According to the document, Rasky Partners "will work to strengthen bilateral relations by supporting Government's outreach efforts to U.S. Congress and Administration that generates political support for Georgia and increase U.S. foreign security assistance."
The company will also "engage administration officials on the need to support greater U.S. foreign direct investment (FDI) into Georgia and to grow bilateral trade relations."
Larry Rasky, who was the communications director to the "Biden for President" campaign in 2007, is the Chairman and the CEO of Rasky Partners. He previously served as press secretary for then Senator Joseph Biden's 1988 presidential bid, as communications director for John Kerry's first Senate campaign, and as deputy press secretary for President Jimmy Carter's re-election campaign.
This post is also available in: ქართული (Georgian)