Abkhazia: Not quite so frozen in time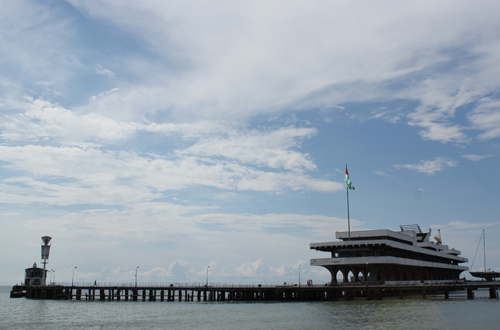 Abkhaz flag flies over one of the piers in Sokhumi, August, 2013. Photo: Olesya Vartanyan of RFE/RL's Ekho Kavkaza
The road from Gali to Sokhumi shows signs of Abkhazia's former prosperity. The tea factories in Achigvara and Dranda, used to employ hundreds of workers at the processing plants and in the fields. The buildings now lie decaying and abandoned.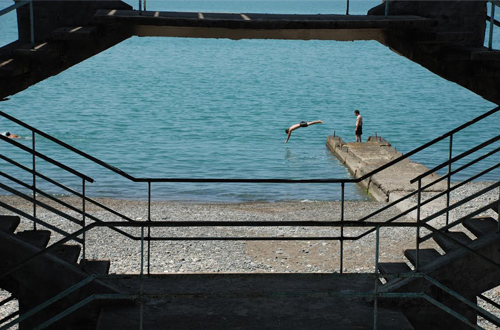 On the gently rolling hills behind them, tea plantations were producing an annual of about 110,000 tons in late 1980s. These days the production is down to 704 tons, according to the breakaway region's Chamber of Commerce and Industry.
"Now it is all сорняк, weed," sighs Artur, a driver from Sokhumi.
Across Abkhazia nature has reclaimed thousands of buildings, from the concrete skeletons of Soviet factories to the elegant opulence of Tsarist sanatoriums through the graceful grandeur of 19th century palaces. What was not destroyed during the 13-month war in 1992-1993 fell into decay in the twenty years that followed. Sanctions imposed by the Commonwealth of Independent State (CIS) in 1996 are still formally in place, although Russia unilaterally dropped them in March 2008.